Dallas Peak, Teakettle Mountain, and Jagged Mountain are considered to be the three most difficult mountains to climb of Colorado's hundred highest. I climbed the first two of these on back-to-back days in August 2016. They were instant classics for me, especially Teakettle. The scenery and weather could not have been better. The climbing was fun, and the camaraderie with my fellow climbers, none of us who had ever met before, added to the experience.
Dallas Peak has what is considered the hardest summit pitch of the highest hundred. And there is plenty more to this complex mountain.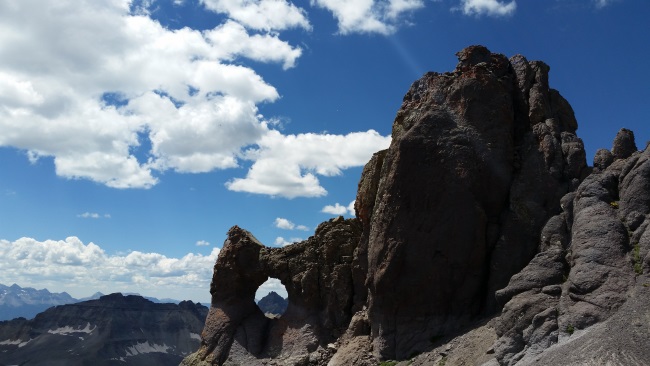 Teakettle Mountain is another complex and interesting climb with some of the best summit views I've seen apart from Alaska or Montana.