In the second part of my 2009 trip West, I got back to climbing some of the 14ers on my "Hundred Highest of the Rockies" list. I finally got all my trip reports and photographs organized and online.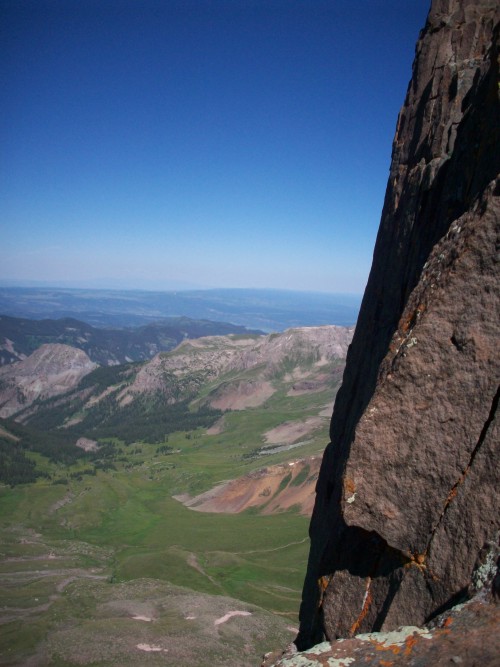 After some rest following the Grand Teton, I took a day to drive exactly 600 miles south to camp below the trailhead for Mount Sneffels. I climbed Sneffels the next day. After another day of rest, I climbed Wetterhorn Peak, followed immediately by a 3-day backpack to Navajo Basin to climb El Diente by a relatively unknown route (the North Buttress), traverse to Mount Wilson, and finally climb Wilson Peak. I wanted to climb Gladstone Peak as well, but that didn't work out on this trip. The beautiful weather I had for Sneffels and Wetterhorn was replaced by thunderstorms and waves of hail during the backpack, which kept things interesting.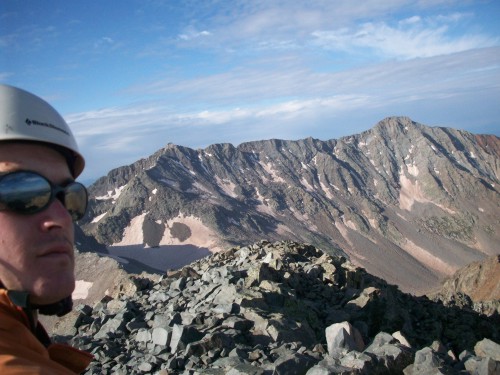 Now only 11 fourteeners to go!